Connect to Nature. Connect to Yourself.
Solitude Retreat
6 Day Solitude Retreat:
Disconnect & Rediscover in Costa Rica
Escape to the heart of Costa Rica's tropical paradise with our 6-day Nature Retreat Package, designed for those seeking to disconnect and immerse themselves in the stunning beauty of nature.
Our permaculture farm, nestled in the mountains near San Ramón, offers a private and exclusive experience for our guests. With only one guest room, you will have the entire farm to yourself, giving you the space to explore the rainforest, permaculture gardens, and private waterfall at your own pace.
Take a guided tour of our off-grid farm and learn about the principles of permaculture that have transformed this once-degraded land into a thriving oasis of biodiversity.
Engage in daily activities including a waterfall hike, a permaculture farm tour, a bonfire to let go, and a morning meditation, or take the opportunity to simply relax and recharge in nature.
Let us take care of you and experience a transformative week that will help you rediscover your purpose and leave you feeling rejuvenated and inspired.
Book your escape to our Costa Rican paradise today.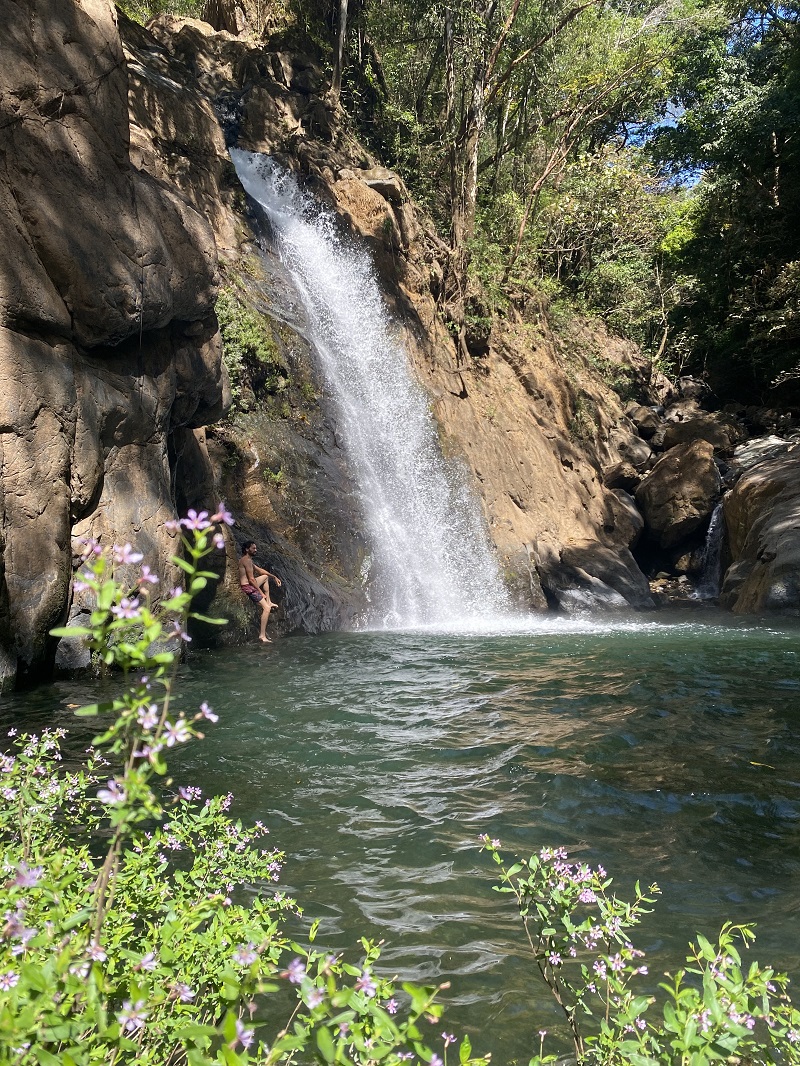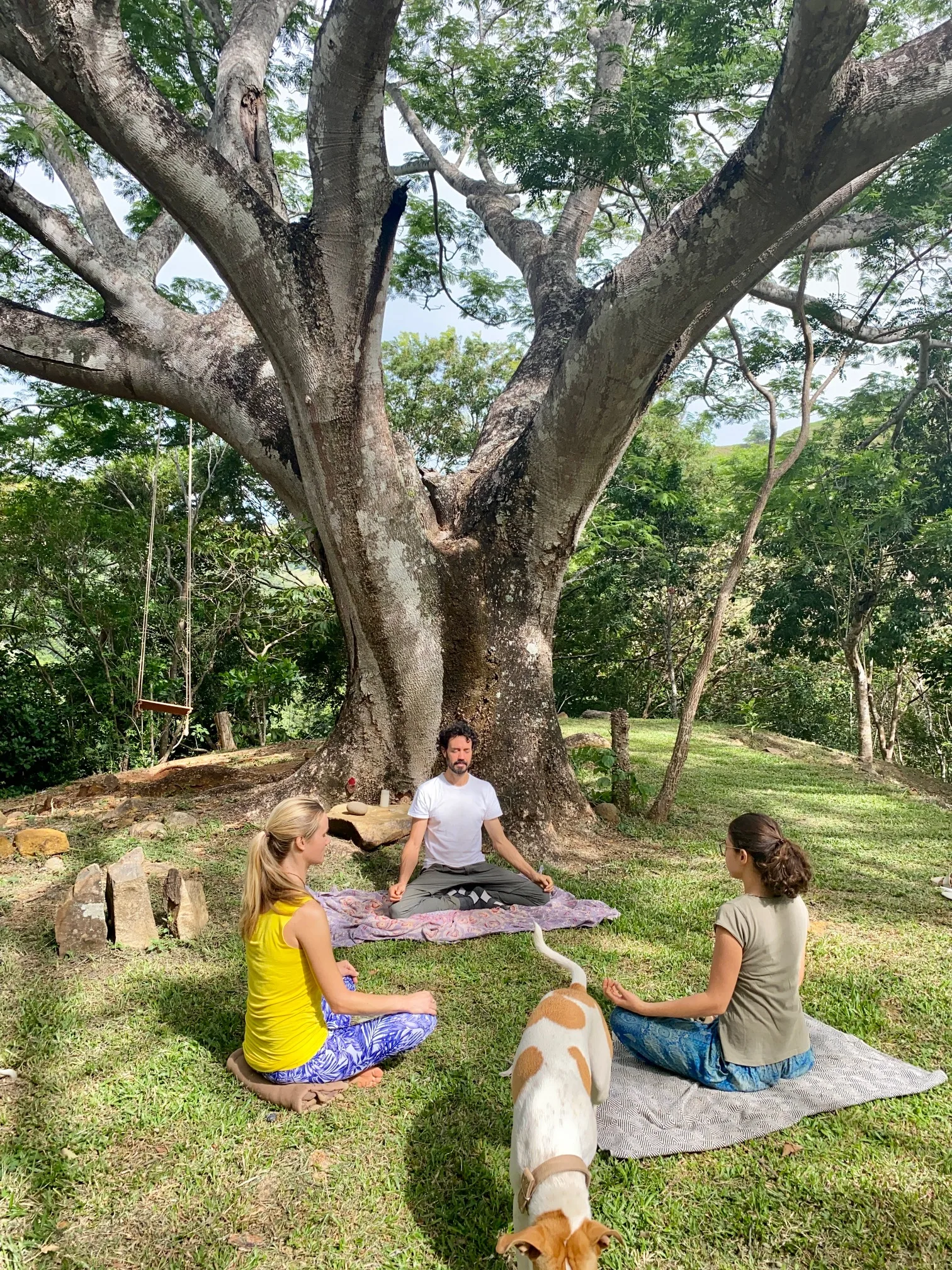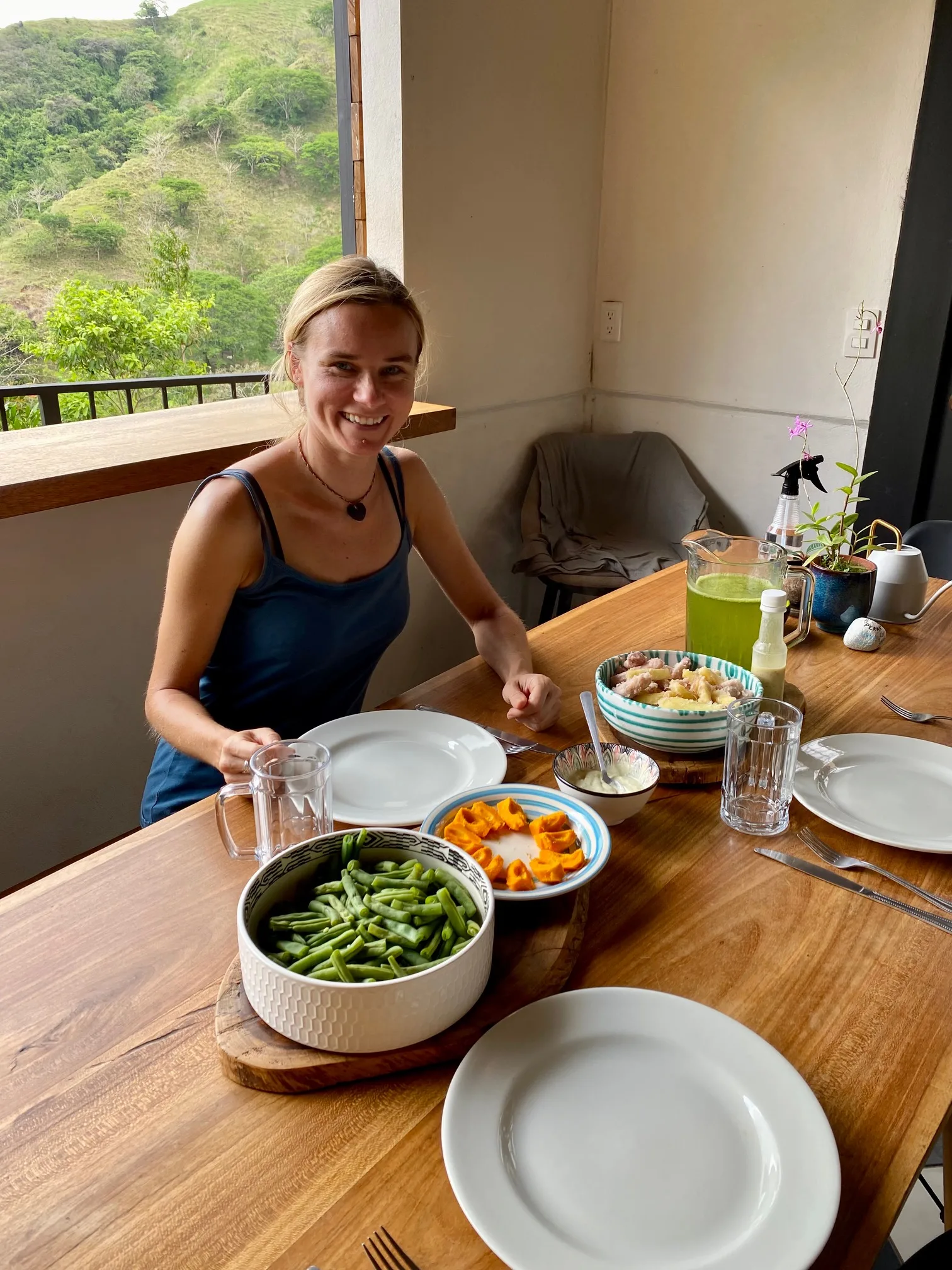 Description
The Nature Retreat at Jungle Hub is the perfect destination for anyone seeking to connect with nature and start a new life that is more in tune with the natural world. If you've been feeling the call to leave behind the hustle and bustle of modern life and embrace a simpler, more sustainable way of living, then this is the retreat for you.
Located just 1 ½ hours from San José, our 4-hectare Permaculture farm is hidden in the mountains near San Ramón, making it an oasis of tranquility that is perfect for wildlife spotting, birding, and photography. When you arrive, you'll be struck by the natural beauty that surrounds you, and you'll immediately feel at home in our off-grid paradise.
During your stay, you'll have the opportunity to fully immerse yourself in Costa Rica's tropical nature. You'll hike through rainforest and permaculture gardens, swim at the pristine waters of our private waterfall, and sit quietly on your balcony observing monkeys in the trees. You'll be able to relax and let go, as we take care of you and serve you delicious farm-to-table food that comes directly from our farm or other local farms.
One of the highlights of your stay will be our Permaculture Farm Tour, where you'll learn about off-grid living and how we've organized ourselves to create our own, independent systems in the middle of the jungle. Permaculture is our method and philosophy that influences all aspects of our lives at the farm – from the way we organize the gardens to the way we design buildings.
You'll also have plenty of free time to explore the farm on your own, see how we've turned this once degraded land into a beautiful oasis with a food forest that hosts more than 30 different species of fruit trees and other edible plants, and a natural pond that is becoming a thriving ecosystem.
At Jungle Hub, we believe that a transformative experience is about nourishing your body, mind, and soul. That's why all of our meals are vegetarian, made directly at the farm with fresh ingredients, and served family-style with love. We want you to leave feeling fully transformed, having gained the knowledge and tools necessary to create a happy and healthy life for yourself that is in harmony with nature.
If you're ready to start a new life that is more in tune with the natural world, then join us at Jungle Hub for an unforgettable experience that will leave you feeling inspired, rejuvenated, and ready to take on the world.
What Makes This Retreat Special
Our retreat is a truly unique experience that offers solitude, privacy, and personal attention. You get to explore the farm and nature at your own pace, without the hustle and bustle of tourists, cars, or noise.
It's basically just you in paradise. We offer a variety of activities that you can choose to participate in but also leave plenty of free time for you to relax and unwind.
You can go to the waterfall any time you want, eat delicious food that makes you feel great, and learn about sustainable living and gardening.
Most importantly, our retreat is an opportunity for you to reconnect with yourself and let go of what no longer serves you. Come and experience the peaceful, rejuvenating energy of Jungle Hub.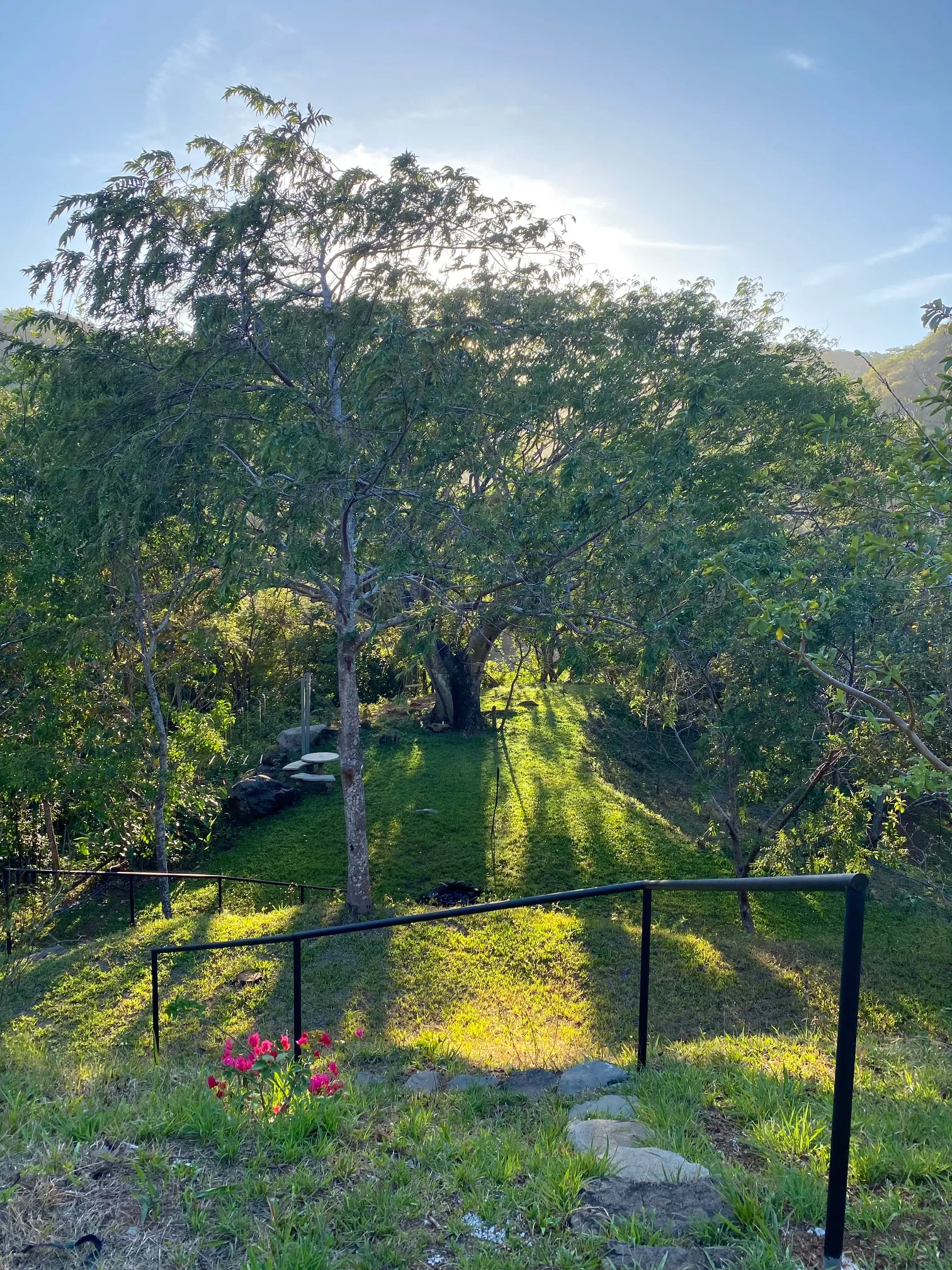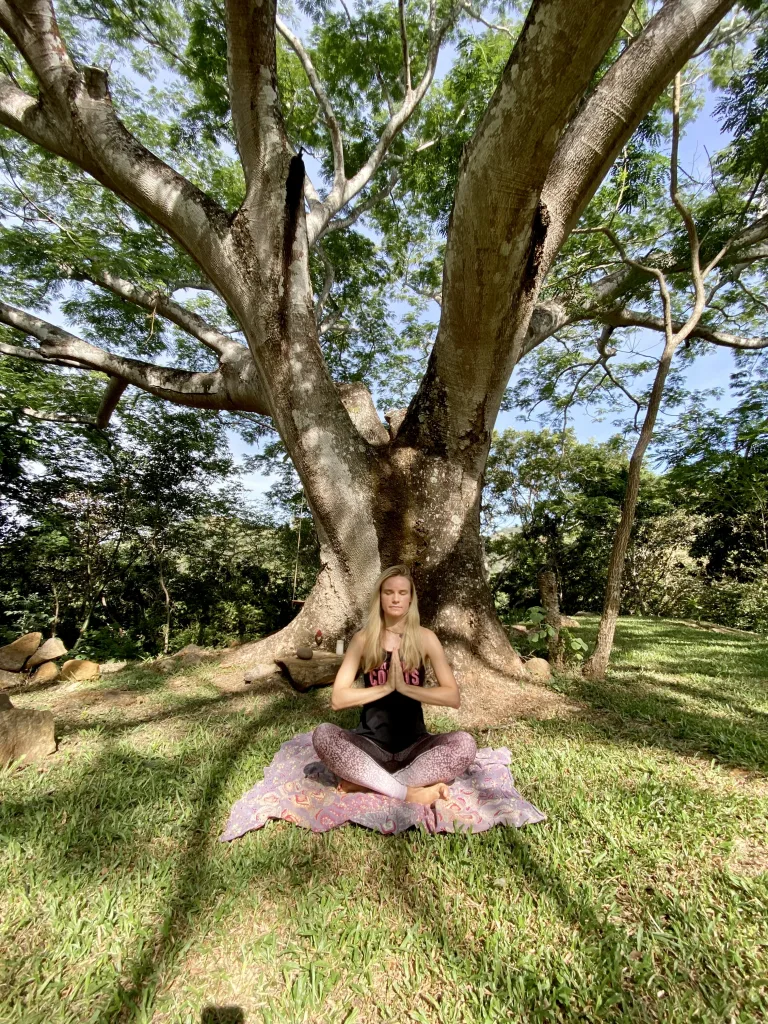 Program
Daily Guided Afternoon Meditation
Discover the Hidden Oasis: Guided Tour to Our Private Waterfall
Permaculture Farm Tour
Journey Within: A Self-Discovery Forest Walk
Daily Plant Connection Exercise
Pizza Night
Release & Renew Bonfire
What else is included
Discovery Call
Daily homemade farm-to-table Breakfast, Lunch & Dinner
Comfortable accommodation immersed in nature
Personal attention
Time to be in solitude, surrounded by nature, and connect with your inner self
Pick-up & Drop-off in San Ramón (Alajuela)
Food
At Jungle Hub, we place a high value on healthy and delicious food. Our farm-to-table meals consist of fresh, homemade dishes made with love from ingredients harvested from our permaculture farm and other local farms. We bake our own sourdough bread, make Kombucha and avoid any kind of processed foods.
Each morning, guests are greeted with a hearty breakfast to fuel their day, while lunch is kept light and simple, but satisfying.
Our dinners are a highlight of the day, featuring a variety of tasty vegetarian and vegan dishes, prepared with the freshest ingredients available.
We take pride in serving food that nourishes both the body and soul, and we are happy to accommodate any dietary needs or preferences.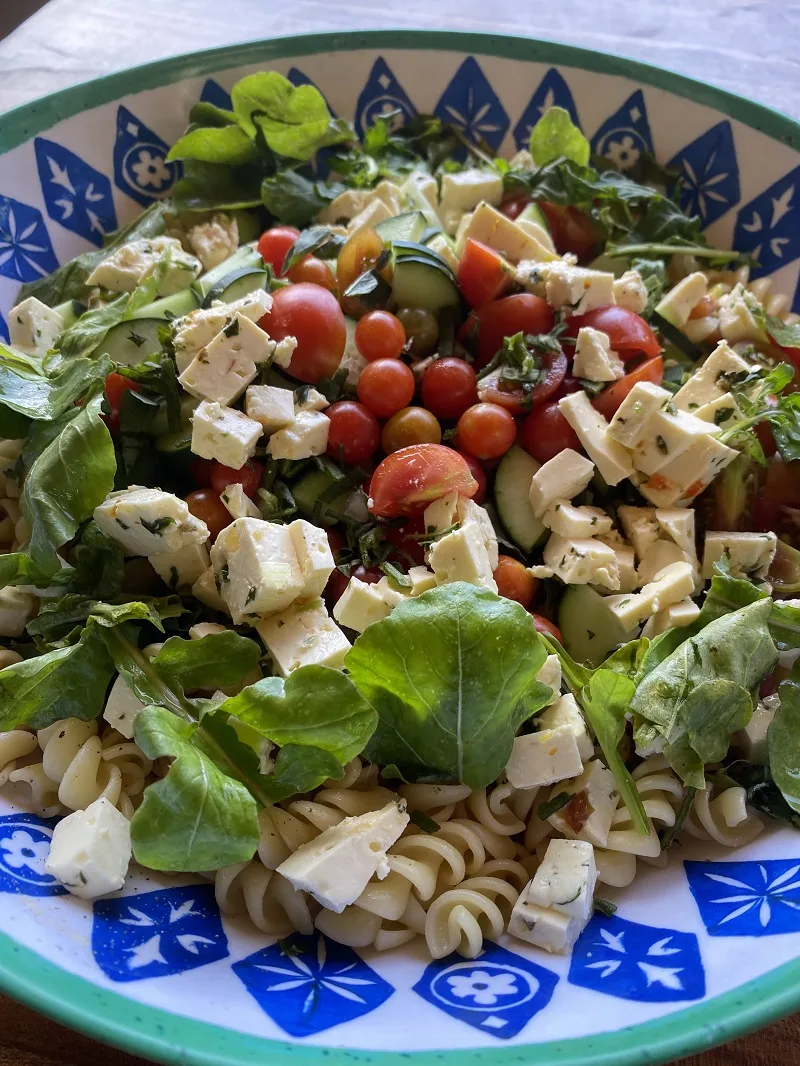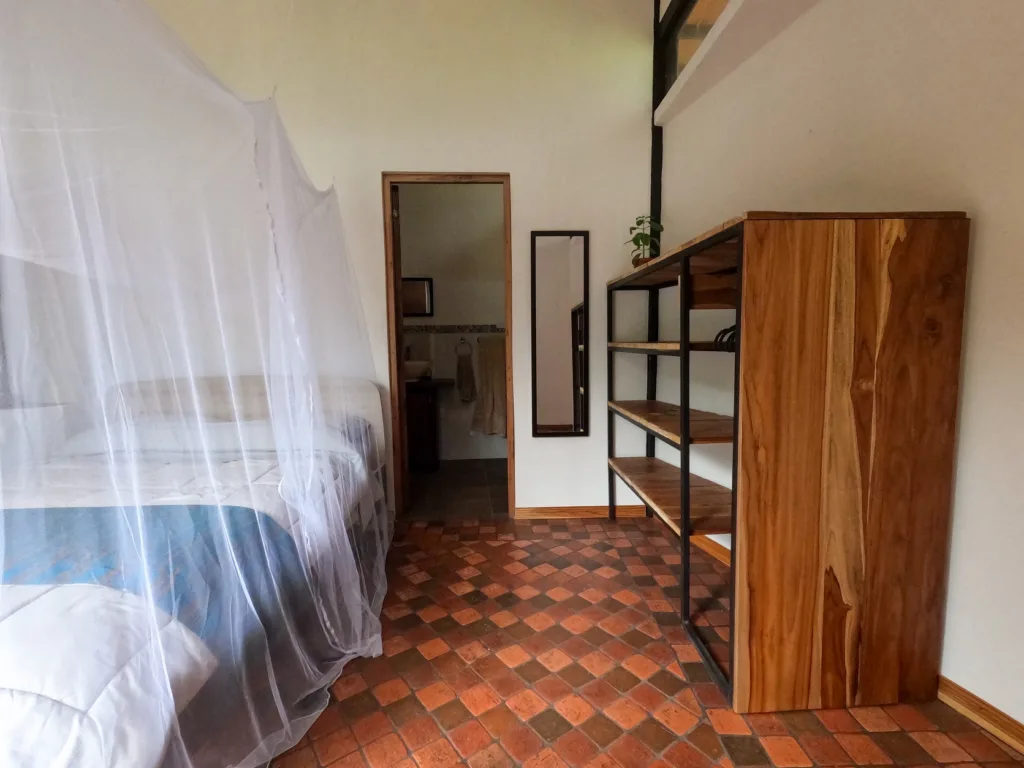 Accommodation
Indulge in comfort and sustainability in our brand-new guest room, featuring a 40 m2 living space that includes:
A comfortable queen-size bed with organic cotton sheets and a cozy blanket.
A private bathroom with a luxury compost toilet and hot shower.
Breathtaking mountain views to soothe your senses.
A private balcony to enjoy the fresh mountain air.
A spacious wardrobe with plenty of room to hang your clothes.
A cozy living area with a comfortable sofa to unwind.
Discovery Call
At Jungle Hub, we believe in providing a truly transformative experience for our guests, immersing them in the beauty and serenity of nature. To ensure that our retreat is the right fit for you, we require a mandatory discovery call. This call allows us to connect personally, understand your desires and intentions for the retreat, and answer any questions you may have. It's an opportunity to discuss the unique aspects of our remote and nature-surrounded location, and ensure that you are fully prepared for this extraordinary journey. We believe in curating a tailored and enriching experience for each guest, and this call is the first step to discovering your perfect nature retreat at Jungle Hub.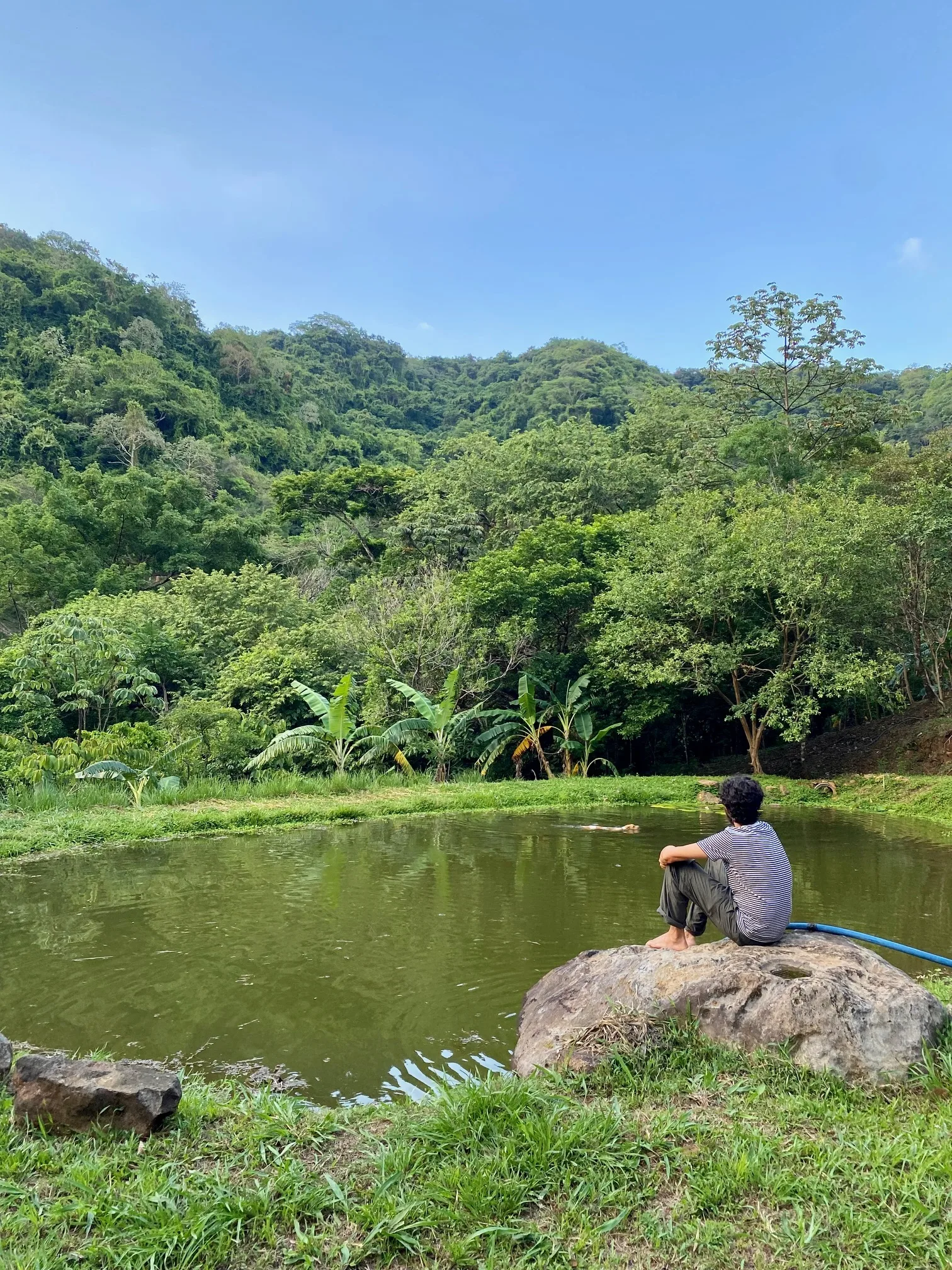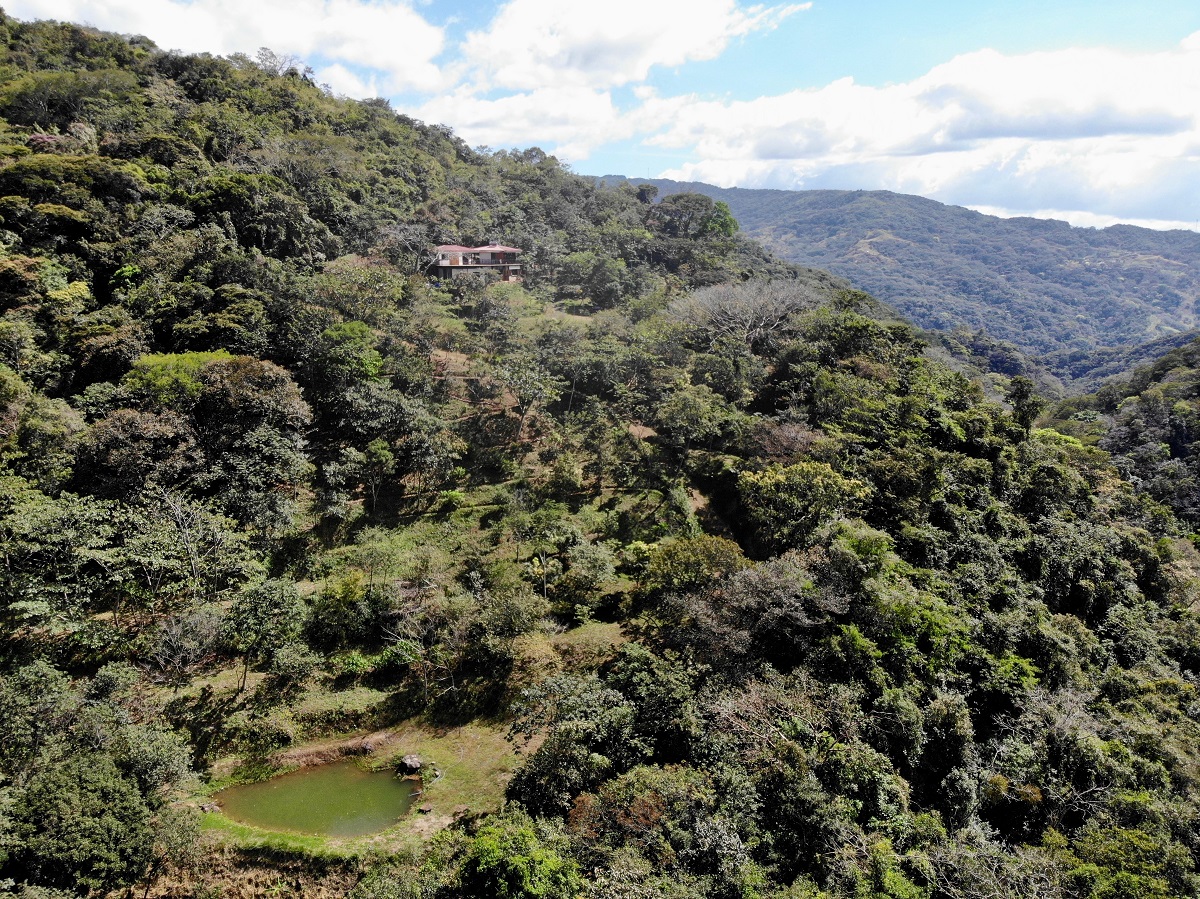 Why choose this Solitude Retreat at Jungle Hub?
Experience the extraordinary by immersing yourself in our remote nature retreat, where you'll find solace in the untouched wilderness, free from distractions and the trappings of modern life.
Personalized retreat tailored to your needs, providing individual attention and a customized experience for you and your partner or friend.
Private waterfall setting, offering a serene and tranquil environment for introspection and relaxation.
Rediscover life's purpose through solitude and immersion in the beauty of nature.
Release and let go of what no longer serves you, embracing personal growth and transformation.
Nourish your body with healthy, nourishing food while escaping the hustle and distractions of city life.
Disconnect & Rediscover
We Have Vacancy!
Embark on a transformative retreat at Jungle Hub, where guided meditations, empowering bonfire rituals, and soulful exploration converge to help you discover your true purpose and release what no longer serves you.