Retreat, Reconnect, Renew:
Find Yourself in Nature
Permaculture Mountain Retreat
About Jungle Hub
Discover a Serene Oasis in the Mountains of Costa Rica
Escape to a secluded paradise, where you can reconnect with nature, rejuvenate your mind and body, and explore the beauty of a private waterfall and scenic hiking trails.
Jungle Hub is a Nature Lodge located just 1 ½ hours from San José, hidden in the mountains near San Ramón.
It's an oasis of tranquility perfect for nature lovers to enjoy the various bird species, wildlife, and lush vegetation that the mountains have to offer. It's ideal for solo-travelers to reflect and recharge and for couples as a romantic getaway to experience the beauty of nature together.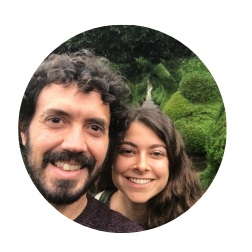 We are realizing our vision of a sustainable lifestyle in harmony with nature and inviting others who share our values to join us on this journey.
Guillermo & Manuela, Your Hosts
Discover
Seclusion
As we are still at the early stages of the project, we have limited space to accommodate guests and volunteers. At the moment, we can host a maximum of three guests and two volunteers.  With few others around, guests will have ample time to relax and enjoy their solitude.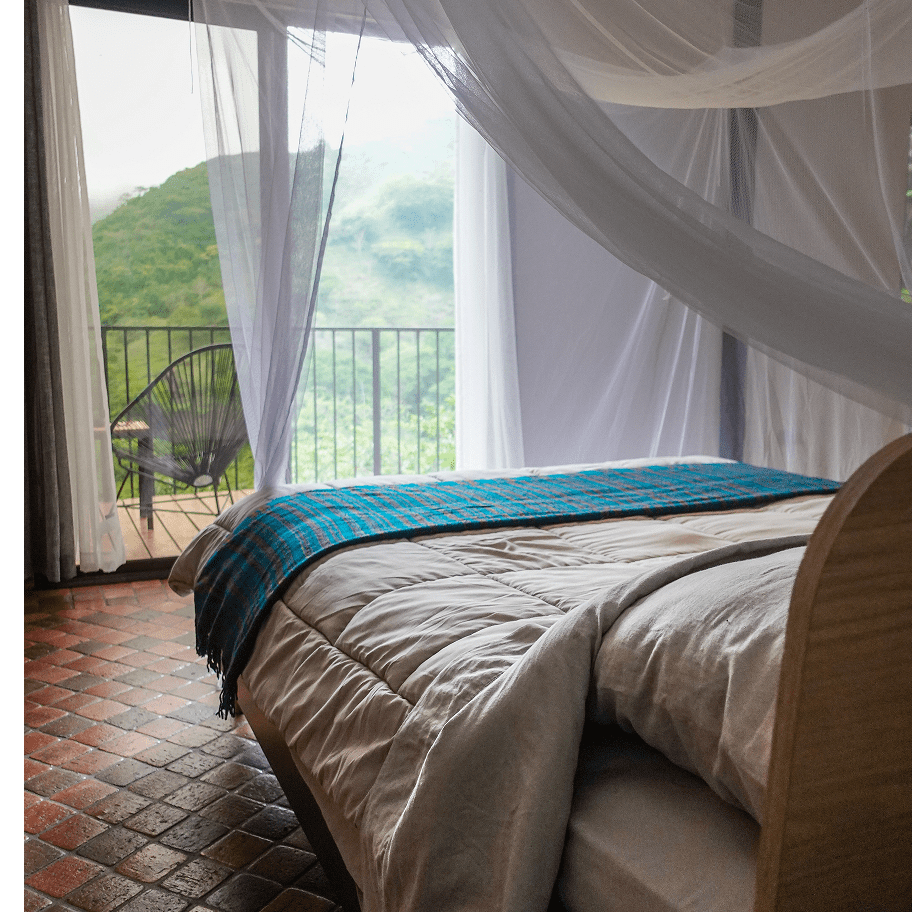 The Guest Room
Indulge in comfort and sustainability in our brand-new guest room, featuring a 40m² living space that includes:
Private Bathroom
Queen Bed
Living Area with Sofa
Balcony with Breathtaking Mountain Views
Food & Drink
Farm-to-Table Meals
Meals Upon Request
Nourish your body, mind, and soul with our healthy and delicious vegetarian meals, served family-style with love. All of our dishes are made directly at the farm with fresh, seasonal ingredients, bringing the best flavors from the farm to your table. We are committed to providing you with a nourishing farm-to-table experience that benefits both you and the environment.
Self-Catering Option
If you prefer to handle your own meals, we offer a self-catering option where you can bring your own food and use the well-equipped kitchen in the main house.
Included Activities
Private Tours
Waterfall Hike
Embark on a guided tour through the rainforest to discover the hidden gem at the bottom of our property – a beautiful waterfall that boasts natural beauty and serenity. Take a refreshing dip in the crystal-clear fresh water, surrounded by pristine nature that inspires peace and tranquility. Bask in the sun and find stillness as you listen to the soothing sounds of the waterfall. It's a serene experience that will rejuvenate your mind, body, and soul.
Permaculture Farm Tour
Join us on a Permaculture Farm Tour to learn about sustainability and off-grid living in the midst of the jungle. We'll show you how we've created independent systems that allow us to thrive in harmony with nature. Witness how we've transformed once-degraded land into a beautiful oasis, complete with a food forest that hosts over 30 different species of medicinal and edible plants, and a natural swimming pond.
Manuela and Guillermo are fantastic hosts! Your finca is fantastically beautiful, you are in the middle of the mountains, you can see beautiful sunsets and an incredible starry sky. The apartment is tasteful and clean. The view – right out of bed – is breathtaking! The shared kitchen has everything you need, from a filter coffee machine to a blender. A must do is the 20 minute hike to the private waterfall at the end of the property. Butterflies and birds accompany the swimming trip. A cute dog is also included 🙂
At the same time, you can learn a lot about permaculture and sustainability from Manuela and Guillermo. The stay was a truly extraordinary experience! Thanks very much!
Guillermo and Manuela's place is truly gorgeous. We spent most of our time out by the many trails and the wonderful waterfall. Guillermo and Manuela are gems, they provide wonderful recommendations about living with the permaculture philosophy.
Discover Costa Rica's Nature
We Have Vacancy!
Experience sustainable living in the midst of a lush rainforest, complete with a breathtaking waterfall, farm-to-table vegetarian cuisine, and guided permaculture farm tours.