Pimp my Rancho
Our first livable space is continuously getting all sorts of add-ons and improvements. Next we will be building more bamboo walls to stop the angry December winds and then we are going to make a beautiful earthen floor! We just finished the kitchen top, check it out 😉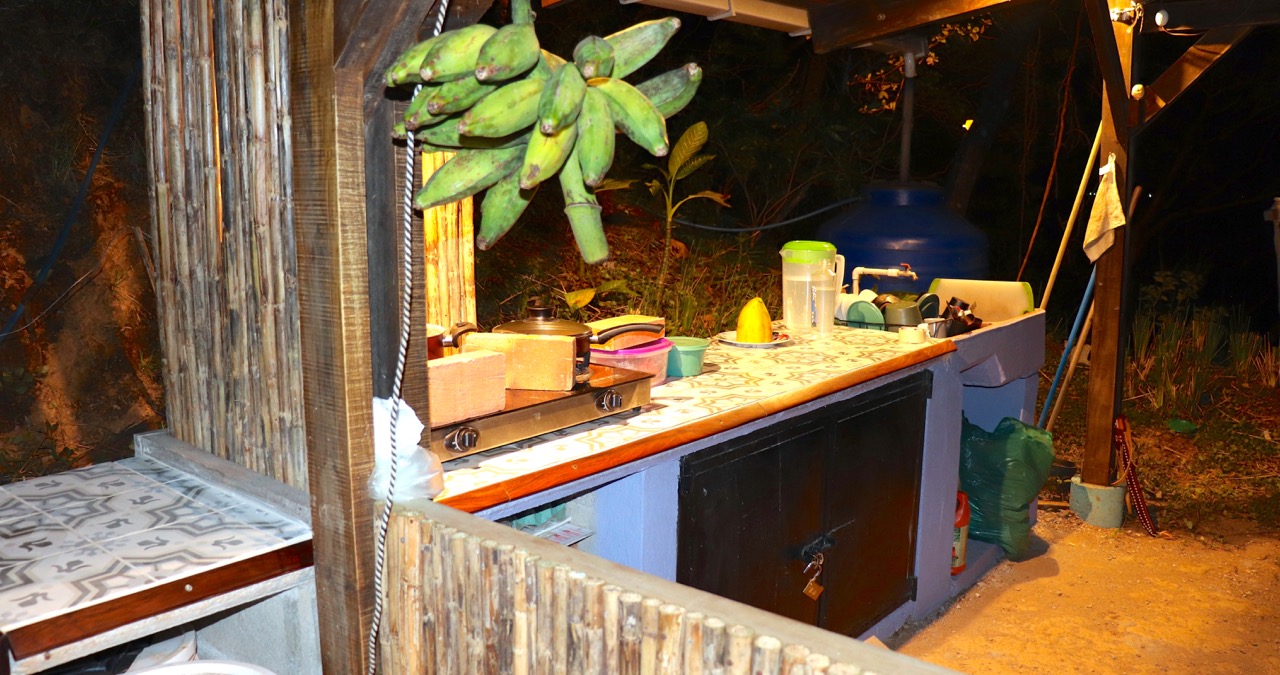 Sweet Home
The construction of the main bungalow is the project that is currently taking up the most time and resources. After careful planing and many design versions, we finally started erecting the beautiful stone wall that makes up the core of the building. It's hard but rewarding work!
[su_row][su_column size="1/2″ center="no" class=""]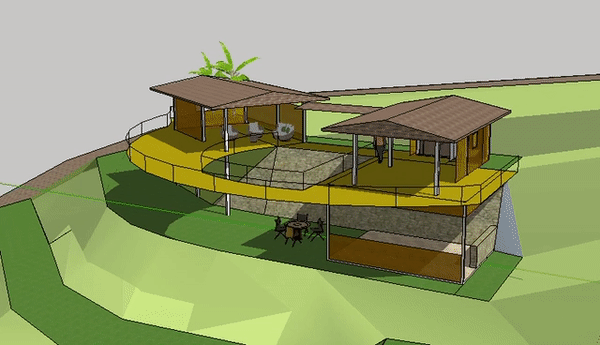 [/su_column] [su_column size="1/2″ center="no" class=""]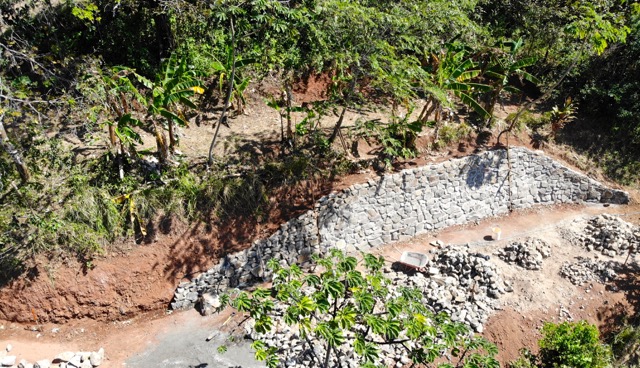 [/su_column][/su_row]
Let's Hang Out
We are building a suspension bridge to connect the forest pathway with the Guanacaste gardens, just because it's fun! So far the 4 masts have been put in place and we are ready to install the steel cables and wooden bridge floor.
[su_carousel source="media: 626,623,625,624″ title="no"]
The Duranta Gardens
Below the Rancho is a steep meadow that ends in a mini-forest with some of the most beautiful trees in the regeneration part of the property. I call these trees "the survivors", since they survived years of chemical warfare by previous owners. The idea is to build a serpentine-like pathway, which is bordered by Duranta bush in the lower side, and Pincel plants on the higher side of it.
Diego has already started to plant around 400 Duranta baby shrubs at his house, where he can keep a close eye during their first months, which then will be carefully transplanted to their new home by May of 2019.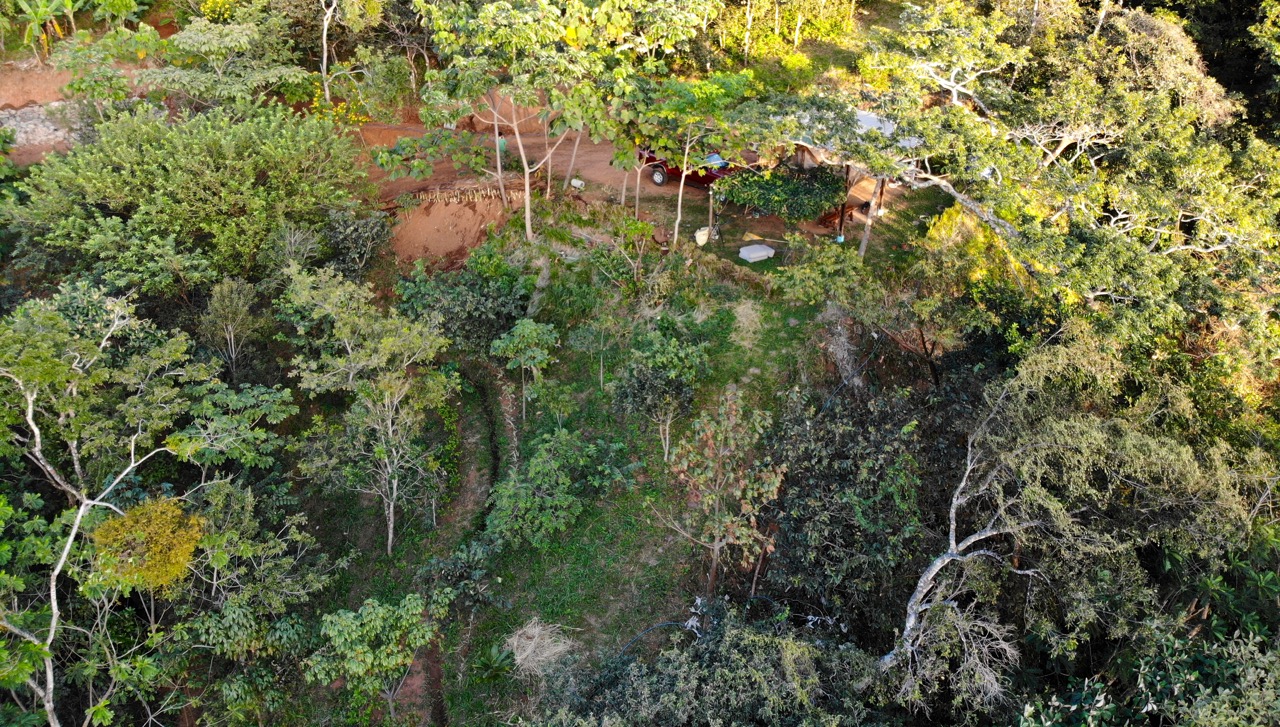 The Timber Rescue Operation
We only harvest felled or otherwise already dead trees (for once, it's illegal to fell trees from a certain diameter in Costa Rica, but mainly we prefer our good trees alive and kickin', because they tend to get bigger and much more beautiful for us and next generations to appreciate).
Much to our amazement, we (ok.. Diego) found a huge Quebracho tree way down in the creek, lodged between huge stones and the side of the canyon, partly submerged in water. Quebracho is b.t.w. the second hardest wood in the world, which is why there was no real urgency to get it out, except the risk of a storm pushing it further away from us.
This was certainly a job for our local timber expert and chainsaw-operator-extraordinaire Macho. For reference, we could use Mr. Macho as substitute in any of Chuck Norris' jokes. The task here is to harvest the remaining half of the Quebracho tree, and then carry it uphill. I have mentioned around the community, that I want to get a donkey to help us do it, because some of those pieces of lumber weigh as much as 100 Kg (#secondhardestwoodintheworld), but mostly I get chuckles back. I am serious!
[su_custom_gallery source="media: 1015,1014,1037,1018,1017,1013″ width="220″ height="160″ title="never"]
A Hike To The Old Forest
You know when you have to do something and you keep putting it off? The path to the waterfall is our most important ignored project so far. It is actually a short hike from the Rancho, maybe 15 minutes, but what makes it difficult is the steepness. You'll notice it the night you naively went down and up a few times the same day. Luckily there are a lot of big stones piled up in several different sections, which make the perfect material to build a beautiful and long-lasting pathway, and which also blends in seamlessly with the rest of the forest.
Any volunteers 🙂 ?
[su_custom_gallery source="media: 696,703,698,701,700,702,697,705″ width="150″ height="220″ title="never"]
Expedition to Unknown Lands
Parts of the Jungle Hub property are yet to be explored. Especially a geological depression in the southern part of the Old Forest, basically a huge and sudden hole, which is very hard to reach. I managed to take some aerial shots with a drone. If you are the adventurous type you might want to join future expeditions 😉
[su_row][su_column size="1/2″ center="no" class=""]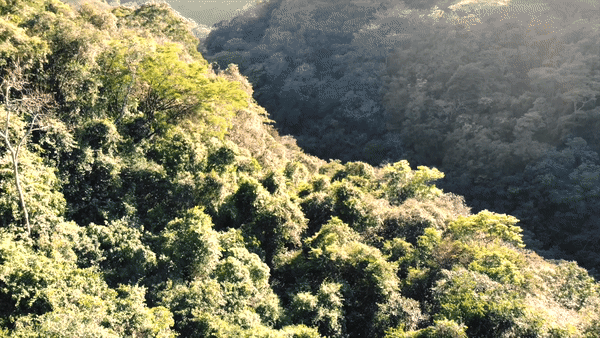 [/su_column] [su_column size="0.5″ center="no" class=""]
[maxbutton id="2″ ]
[/su_column][/su_row]
[su_row][su_column size="1/2″ center="yes" class=""]
[/su_column]
[su_column size="1/2″ center="no" class=""]
[su_column size="1/3″ center="no" class=""][/su_column][/su_row]