We are underway to creating a very special place. The vision is to have a network of people who meet here in regular cycles to have a needed getaway in nature. There will be a handful of bungalows and tree-houses scattered across the property and connected via illuminated pathways through carefully tended gardens. People can take part in a number of cool workshops, or just mind their own business while immersed in nature. They can then gather to socialize at the central kitchen or at the bonfire to exchange impressions, ideas and creativity.
What we offer
In the first phase of our project, while we are still building the bungalows and have to stay in tents, we operate according to the following principle: choose your favorite spot on the land and settle in for as long as you want. We will split the cost of food, take turns in the kitchen and share the common facilities. All we ask is for you to leave your immediate living surroundings nicer that they were when you arrived. We'll help you with the skills to do it and provide you with tools and other material resources. You are welcome to participate in one of our many ongoing projects.
The farm already has enough infrastructure that a week-long camp-out is quite comfortable, and there are amazing spots on the land to satisfy your hungry appetite for beauty, simplicity and meaning (check out the photo gallery). You will have the rewarding satisfaction to help build something tangible and meaningful. You will also have the privilege to spend time with other warm-hearted people and if you wish, to retreat into your own private piece of nature to recharge your batteries. It could be the best vacation of your life!
Be part of the Jungle Hub beginnings, contact us now!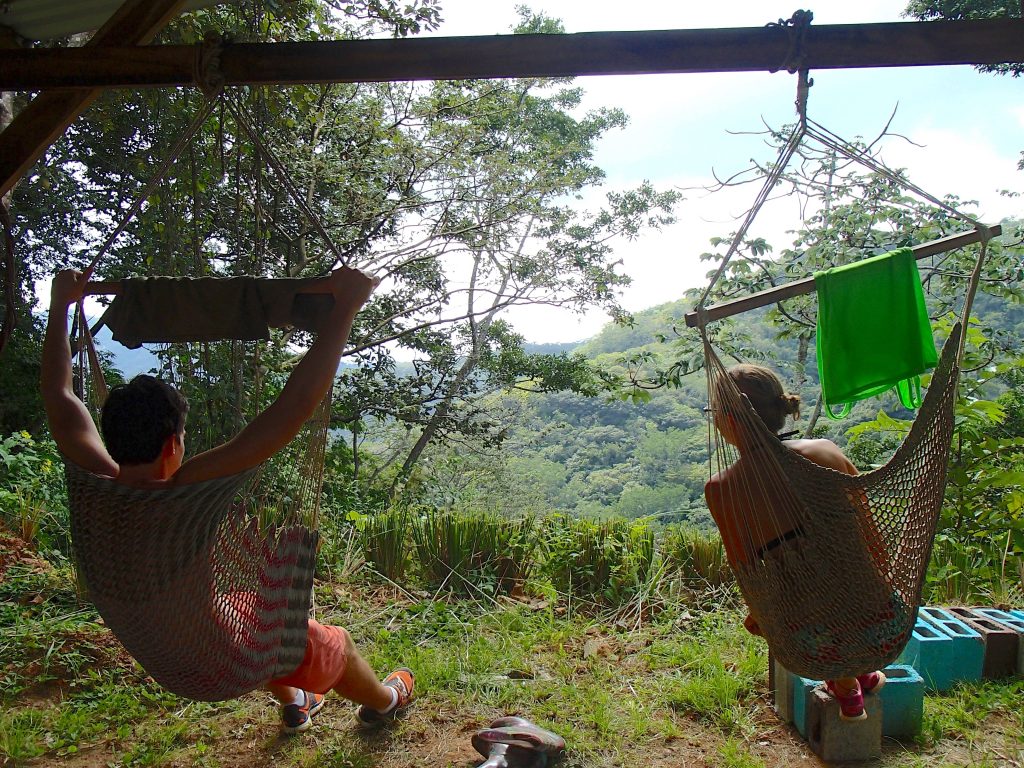 Warning
This place is wild! Please read this website thoroughly before you decide to visit us to avoid any confusion. Life in the outdoors is intense! But just as rewarding, since it places us right back into our deep humanness.